'Tis the season for an onslaught of fall fashion articles, each one pulling from the typical autumn vocabulary, everything from earth tones to cozy knits and seasonal layering. It can all become a little repetitive, and while we can't help but need some style inspiration every once in a while, we can also benefit from simplifying the style conversation every once and a while.
This season, it shouldn't take much to transform your look. Stick to those fall favourites and step outside of the box with just the smallest details:
Lips
The fastest way to transform your look is a simple swipe of lipstick. Try some new shades for this fresh new season and don't be afraid to go bright, muted, matte or glossy. There are so many options out there, and there's nothing a good lip stain remover can't fix. Case in point, experiment!
Accessories
Surprisingly enough, a new piece of jewellery can go a long way in inspiring new outfit choices in your existing wardrobe. Check out local jewellers, or buy a handful of pieces from your favourite go-to store. If you can swing it, a new pair of shoes will take it that extra mile. Rather than replacing a pair of staple boots or flats, opt for a style that's a bit outside your comfort zone. If your shoes do all the talking, your outfit needs only to complement them.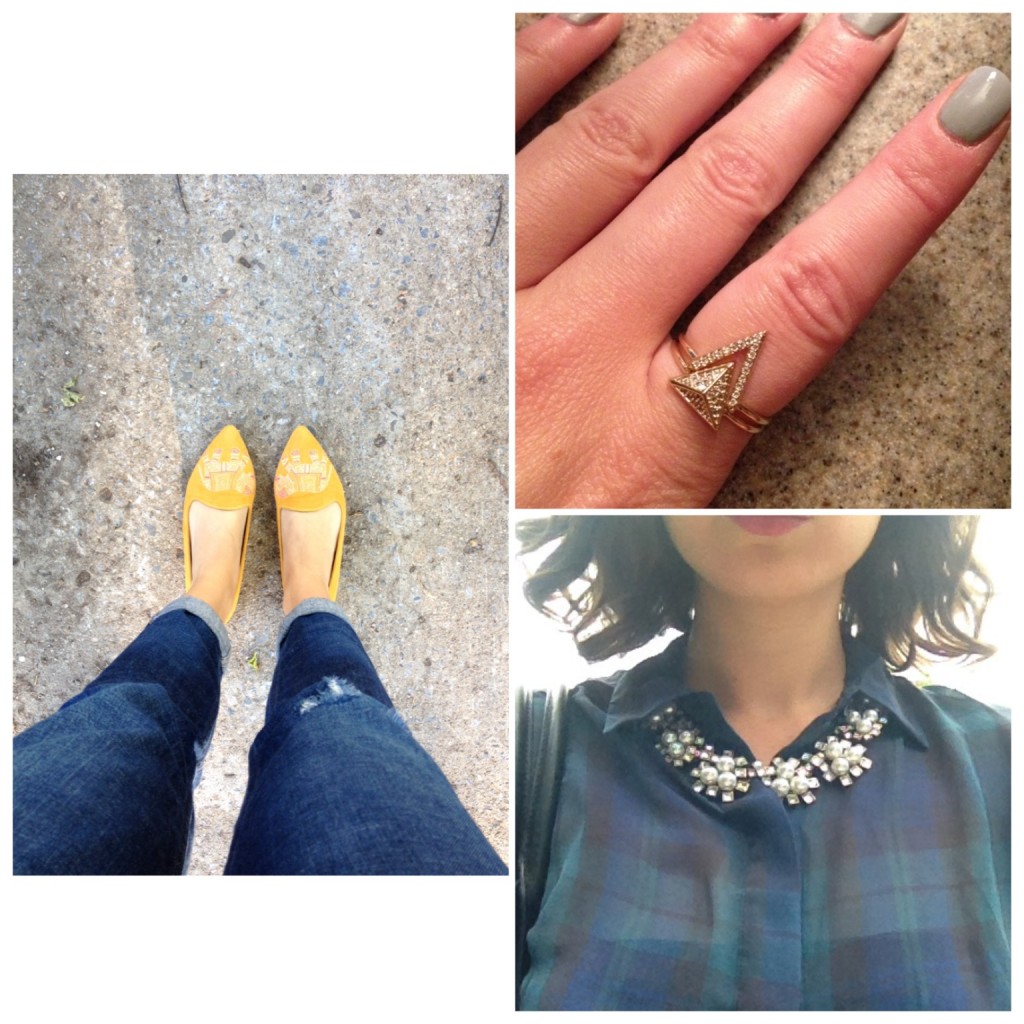 Hair
So many of my friends avoid cutting their hair for fear of it not growing back. Unless this is a real, diagnosed, problem, your hair WILL grow back, and even faster, at that.  Experimenting with your hair can be really fun, whether it's through cut, colour or style. If you feel like you're in a fashion slump lately, a transforming hair look may just be what you need!
Never forget that there are no rules when it comes to personal style, have fun with it and don't overthink things!
In a nutshell, be your fabulous self.