New Year's Eve is right around the corner – do you know what you're going wear? No matter how you plan to count down to midnight , be sure to ring in a stylish 2016 with some of the looks that we have curated below.
Sequins, sequins and more sequins!

New Year's Eve is the one night of the year that it is perfectly acceptable to be covered – head to toe – in sequins.   Sure, you may look similar to the ball that drops when the clock strikes 12, but you're in good company, because we love the glamour of sequin-adorned gown.  We've picked out a couple of stunners from Nordstrom, in nude sequins, that are just the ticket.
Illusion Yoke Beaded Sheath Dress
$374.76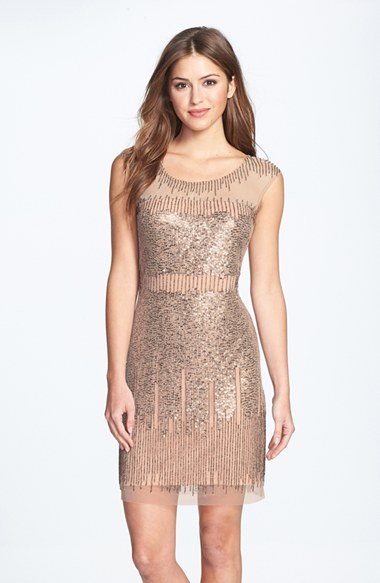 'Tabitha' Geometric Sequin Minidress
$258.56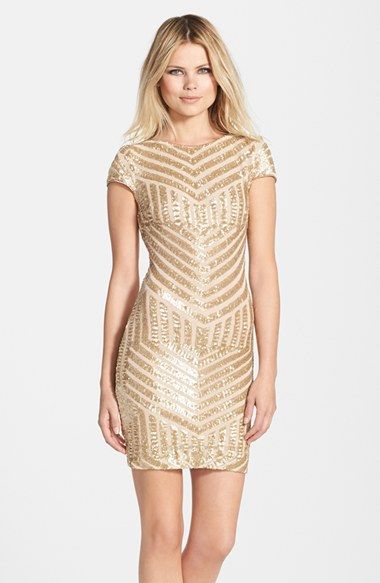 Accessorize with:
Shoes from The Bay $59.99
Earrings from J. Crew $128.00
Purse from Marciano $128.30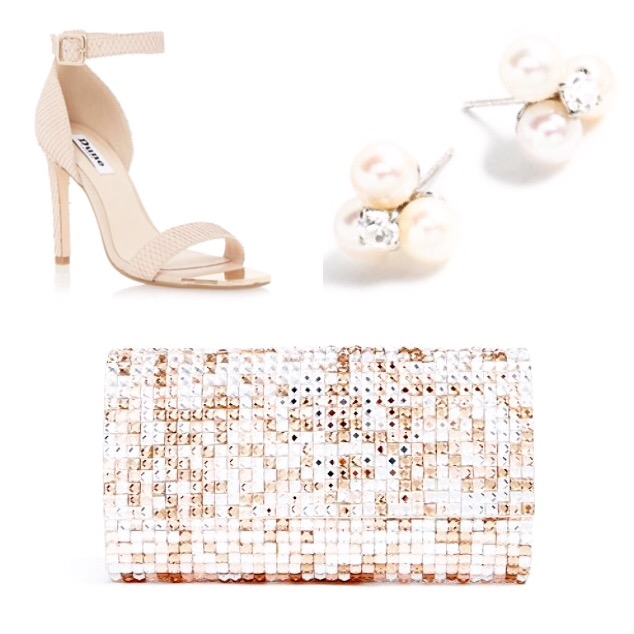 Feathers & Fringe
On NYE you can never go wrong with embellishments like feathers or fringe. Get the party started with a fringe that flows with your dance moves or elevate that little black dress with a feathery number like the one below.
$45.99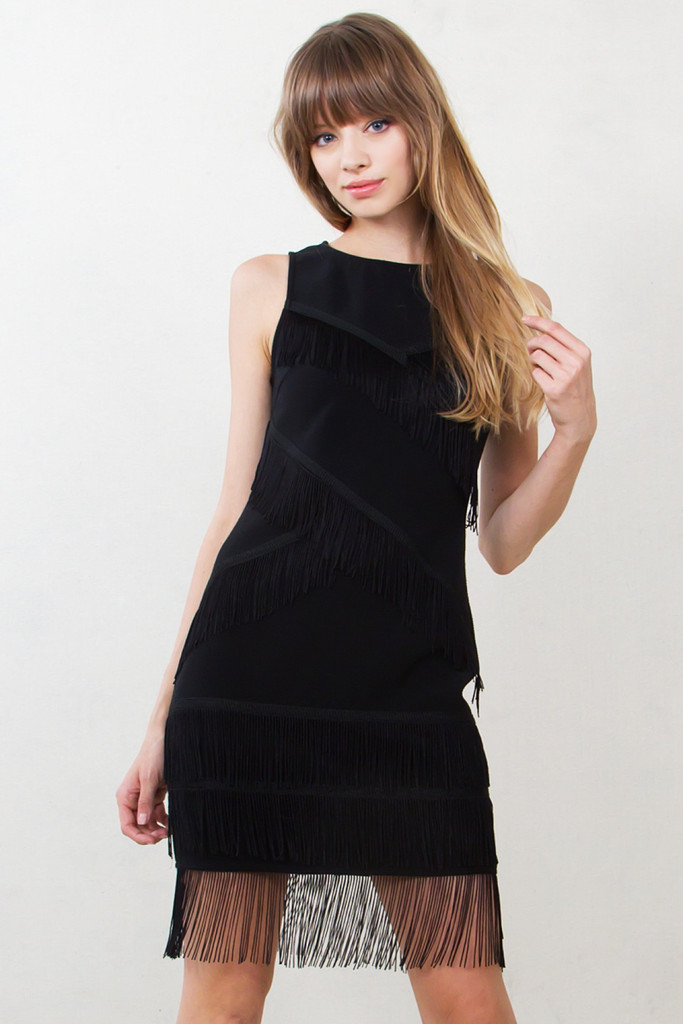 Lenoria Feather Dress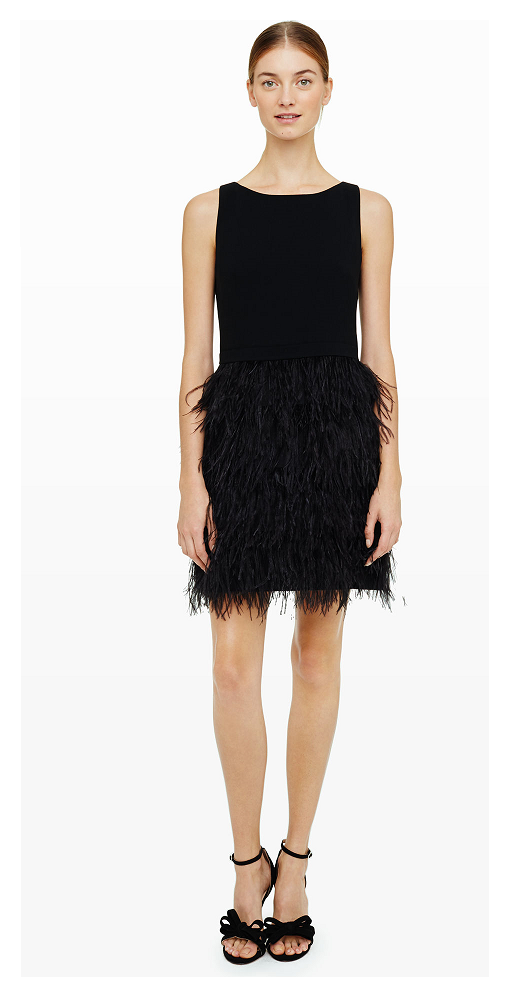 Accessorize with:
Shoes from  Zara $59.99
Earrings from Club Monaco Lionette Lilu earrings $79
Purse from Nordstrom $113.30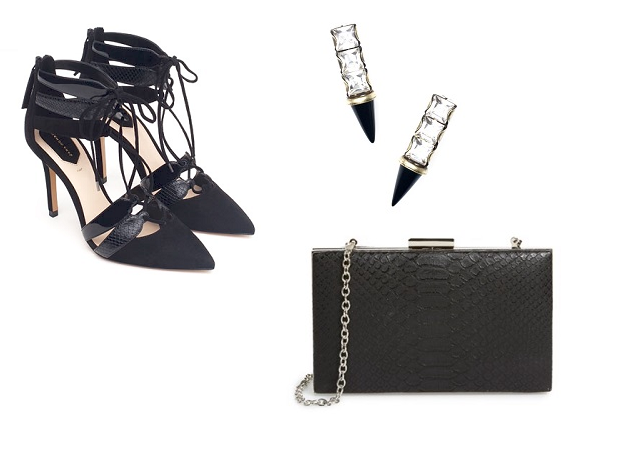 White on White
This is my favourite look for this season's countdown. White on white, in different textures and tones, is fresh and fun – yet still elegant enough to celebrate NYE.  Just be sure not to spill your drink as you ring in the new year!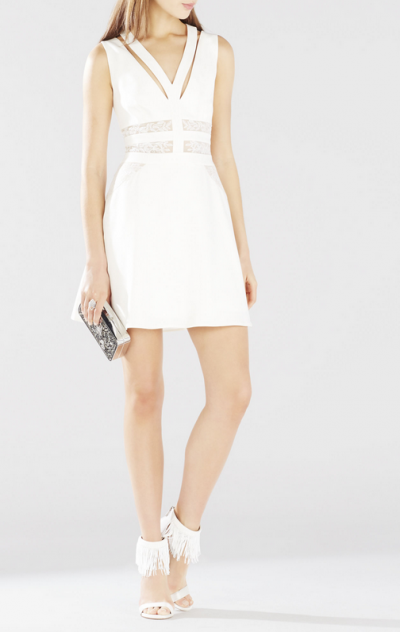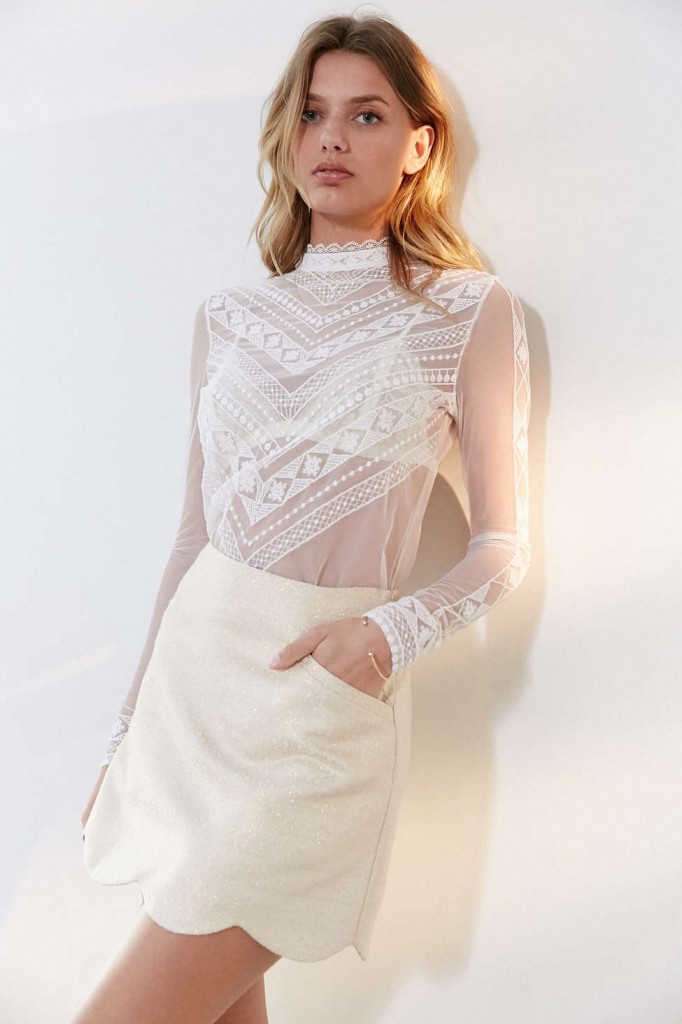 Accessorize with:
Shoes from  BCBG $159.99
Earrings from Kate Spade $98.00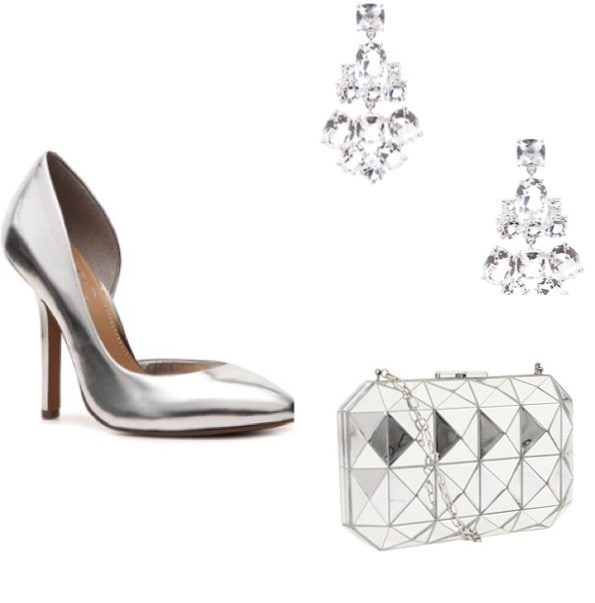 Cheers to the year ahead, nuts.
May you ring in 2016 with
friends, laughs, bubbles and style!