It's the most wonderful time of the year!
It's December 1st and we're officially entering the holiday season. With that comes 1 million parties (I legitimately have like 14 on my calendar). So, what to wear to these various occasions? Here are a few ideas to help outfit you over the coming weeks.
The LBD
Ahh, the classic. But maybe look for one with a twist… Look for an a-symmetrical hemline, a different fabric than you're used to like velvet or velour, or an unsuspecting combo like leather and lace.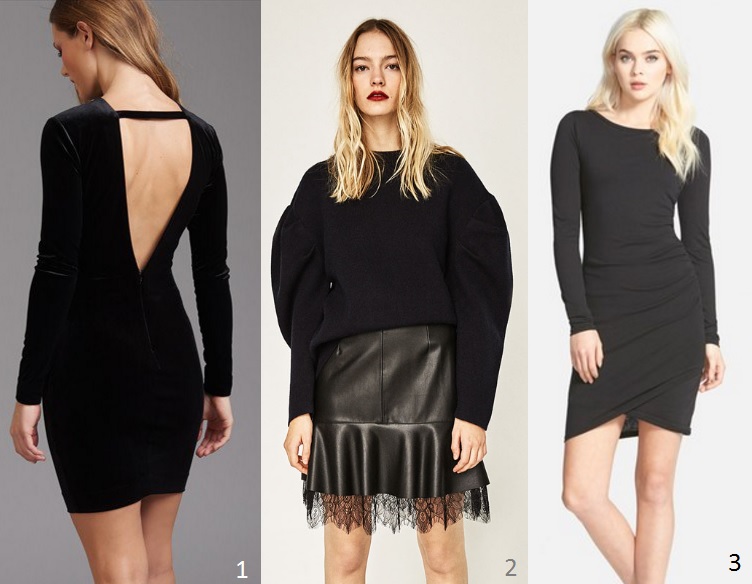 1. Dynamite: Velvet V-Back Bodycon Dress. $60.
2. Zara: Frilly Skirt. $46
3. Leith: Ruched Long Sleeve Dress. $83.
Wrapped Up in Red
It's the colour of the season, after all. Whether it's bright red or a shade of burgundy, you can incorporate some of the same ideas as you might have with an LBD. Look for different textures and fabrics than you might normally reach to.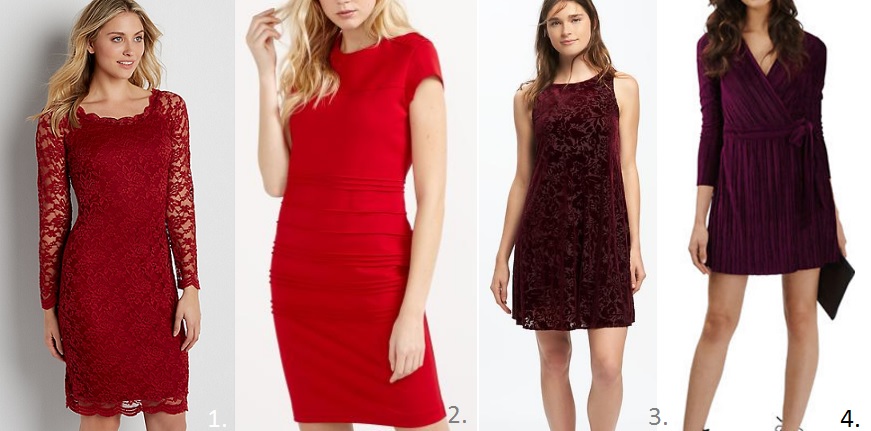 1. Maurice's: Floral Lace Dress With Scallopped Hems. $35.
2. Reitmans: Willow and Thread Short Sleeve Dress. $95.
3. Old Navy: Velvet Swing Dress. $36.
4. Top Shop: Pleated Velvet Wrap Dress. $80.
Sparkle and Shine
While sequins and sparkle don't make a regular appearance year round, now's the time to get your fill. There's nothing like a little splash of sparkle to elevate any look.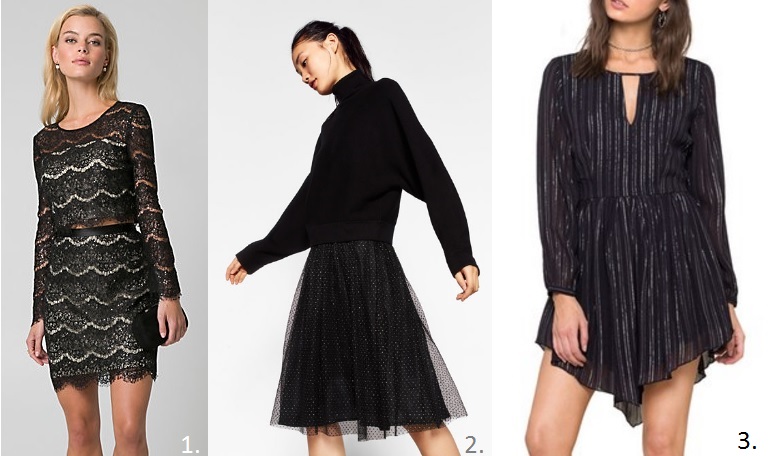 1. Le Chateau: Sequin and Lace Two-Piece Cocktail Dress. $170.
2. Zara: Tulle Skirt. $50.
3. Amuse Society: Late Night Fit and Flare Dress. $82.
Banner image via 1.